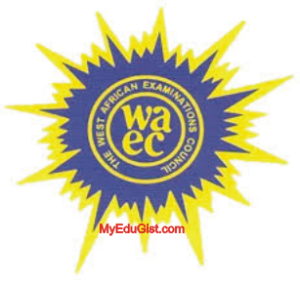 According to Mr. Charles Eguridu, the Head of the Nigeria National Office (HNO), who announced the result performance of students sat for May/June 2015 West African Senior School Certificate Examination (WASSCE), that only 616,370 (38.68%) obtained credit in five subjects and above, including English Language and Mathematics.
Mr. Charles, said candidates could begin to check their results from Tuesday, the body is still owed by 13 out of the 19 states earlier
See: 39% Students Pass, 61% Students Fail May/June WAEC Exam
He further declare that the fate of government-sponsored candidates from some debtor states lies in the hands of their respective state governments, adding that after his recent announcement that 19 states were yet to pay, a few of them responded by paying their debts fully or partially, while a few others made promises indicating their willingness to pay as soon as they are able to do so. Others he said have not made any effort to address the matter.
"This decision is in appreciation of the general prevailing economic challenges in the country, and in order not to jeopardise the educational careers of the candidates of the indebted states."
After reviewing the matter, he said the council decided that the results of government-sponsored candidates of the 13 indebted states would only be released if such states endeavour to produce advance payment guarantees from reputable banks so that the council would be assured that the fees would be paid.
MyEduGist Team
Don't hesitate to sign up for our Newsletters, like us on  Facebook, follow us on Twitter and Google+