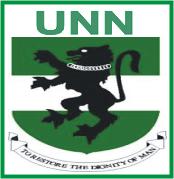 This is to inform the general public and all the prospective students that the University of Nigeria, Nsukka (UNN) Academic Calendar for second semester is out and now available online.
The management of the institution University of Nigeria, Nsukka (UNN) is using this medium to announce the released of the academic calendar for the remaining events in the 2017/2018 academic session.
Second Semester 2017/2018 commenced on April 02, 2018. It is expected that by now administration of Continuous Assessment to Students would have been concluded in all Faculties/Departments.
Updated UNN 2017/2018 Academic Calendar for 2nd Semester
Please take note of the remaining events for the 2017/2018 Academic Session as follows:
MAY 2018
Wednesday 30
Lectures Continue
JUNE 2018
Friday 29
Lectures end
JULY 2018
Monday 02
Revision begins
Friday 06
Revision ends
Monday 09
Departmental Examinations begin
Friday 13
Departmental Examinations end
Monday 16
Examinations in inter-faculty and disciplinary courses begin
Friday 27
Examinations in inter-faculty and interdisciplinary courses end
END OF 2017/2018 SESSION AND STUDENTS VACATE CAMPUS
AUGUST 2018
Friday 10 – Last day for submission of second semester results to the Department and processing of final year students results begin in the Departments
Friday 17 – Last day for submission of second semester results to the Registry (Examinations). Processing of results begin in the Registry.
Friday 31 – Deadline for checking of results by Heads of Department
SEPTEMBER 2018
Tuesday 11 – Friday 14 – Faculty Boards meet to consider and approval final year students' results
Wednesday 19 – Senate meets to consider and approve final year Students' results.
SEPTEMBER 24 – 30, 2018: CONVOCATION CEREMONIES
Flowing from above, lectures for Second Semester will end on Friday, June 29, 2018. Consequent upon this, lecturers are requested to tidy up their scheme of work ready for both Departmental, Interfaculty and Interdisciplinary courses examinations which have been scheduled to commence on Monday, July 09, 2018 and end on Friday, July 27, 2018.
Please ensure strict compliance.
MyEduGist Team
If you have any question, kindly drop them in the comment section. I promise to get back to you as soon as possible.
Also don't hesitate to sign up for our Newsletters, like us on  Facebook, follow us on Twitter and Google+