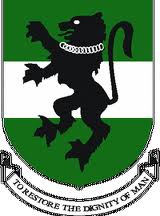 This is to inform the general public that University of Nigeria, Nsukka (UNN) Joint University Preliminary Examinations Board (JUPEB) application form is out for 2015/2016 academic session.
Candidates with JUPEB results can apply for Direct Entry admission into 200 Level instead of the 100 Level for UTME in the University of Nigeria, Nsukka, UNN and other JUPEB-affiliated universities in Nigeria and other Universities Abroad.
Applications are invited from suitably qualified candidates for admission into the University of Nigeria, Nsukka (UNN) Joint University Preliminary Examinations Board (JUPEB) programme for 2015/2016 session.
Eligible Candidates for UNN JUPEB 2015
Interested candidates must possess minimum of 5 Credits at maximum of two sittings in at least 5 subjects (inclusive of English Language) relevant to the candidates' desired course of study in the University
Duration of UNN JUPEB Programme
All interested candidates should know that the duration of the JUPEB programme is a minimum of one academic session of two semesters.
UNN JUPEB Subject Combinations
Option/Fields
Subject Combinations
Arts
History/Literature/Christian Religious Studies (HLCRS)
Economics/History/Literature in English (EHL)
History/Igbo/CRS (HICRS)
Igbo/Literature/CRS (ILCRS)
History/Igbo/French (HIF)
Social Sciences
Government/Economics/Mathematics (GEM)
Government/ Economics /Government (GEG)
Literature/Economics /Government (LEG)
Biology/Economics/ Government (BEG)
Government/Literature in English/Christian Religious Studies (GLCRS)
Biology/Government/CRS (BGCRS)
Management

Sciences

Business Studies /Accounting/Mathematics (BAM)
Mathematics/Accounting/Geography (MAG)
Mathematics /Economics / Business Studies (MEB)
Sciences
Agricultural Science/Biology/Chemistry (ABC)
Physics/Chemistry/Mathematics (PCM)
Physics/Chemistry/Biology (PCB)
Candidates are to note that the above listed subject combinations meet the requirements (as applicable) for admission into Degree Programmes in the Arts , Social Sciences, Management Sciences and Sciences courses in all JUPEB-affiliated universities in Nigeria including University of Nigeria. Nsukka
Method of Application for UNN JUPEB
Henceforth candidates who wish to purchase application forms should obtain a bank draft of FIFTEEN THOUSAND NAIRA (₦15,000) only made in favour of the University of Nigeria, Nsukka.
The candidates should then proceed to the University portal to complete the application form. In the column requiring the registration number, the candidates should enter the bank draft number.
The bank draft should be submitted at the point of oral interview which will take place in October, 2015.
UNN JUPEB General Information
Applicants into 2015/2016 preliminary programme are advised to check our website from time to time for the actual date of the oral interview Examination and other relevant information.
All candidates are required to register for 2016 UTME during the programme.
All Candidates are required to use valid e-mail addresses and PERSONAL Telephone Numbers.
The forms must be filled and submitted online either immediately or within two weeks of accessing the website. No downloaded or printed copies of forms will be accepted.
Applicants are to note that 2015/2016 preliminary interview shall hold at the University of Nigeria Nsukka, Campus.
Candidates are advised to follow the Application Instructions very carefully and ensure they select the Correct SUBJECT COMBINATIONS. Failure to do so may adversely affect the Candidate
For further enquiries, call:08038119172, 09099229090 or Mail: iupeb@unn.edu.ng.
UNN JUPEB Application Closing Date
All applicant should known that submission of online forms will close on Midnight of Friday, 16th October, 2015.
MyEduGist Team
If you have any question on this Post, kindly drop them in the comment section. I promise to get back to you as soon as possible.
Also don't hesitate to sign up for our Newsletters, like us on  Facebook, follow us on Twitter and Google+