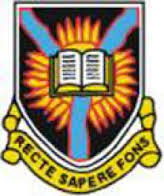 We are glad to inform the general public that the University of Ibadan (UI) Post UTME admission screening exercise application form for the 2016/2017 academic session is out and available online.
The management of the institution University of Ibadan (UI) is using this medium to invite candidates who have chosen University of Ibadan, Ibadan, as their most preferred Institution of choice in the last UTME and scored the required cut-off point of 200 or above to submit their bio-data and WAEC/NECO SSCE O'L Results ONLINE from Monday, 05 September to Friday, 23 September, 2016.
University of Ibadan 2016/2017 Admission Screening Registration Guidelines & Details
REGISTRATION GUIDELINES
Qualified candidates are to submit their bio-data and WAEC/NECO SSCE O'L Results ONLINE through http://www.admissions.ui.edu.ng from Monday, 05 September to Friday, 23 September, 2016. A scanned copy of the result should also be uploaded.
Candidates should note that any results not released before 23 September, 2016 will not be considered for the 2016/2017 Admissions Exercise.
INSTRUCTIONS:
(i) Candidates should ensure that the on-line forms are carefully filled, following ALL necessary instructions, as "mistake(s)" may lead to disqualification.
(ii) Candidates can return to the portal, up till 23 September 2016 to edit/complete their previous entries or otherwise review and print their submissions. Please ensure that you click "FINAL SUBMISSION" before printing. Candidates should note that no further editing CAN be done after final submissions.
(iii) Candidates are advised to use functional e-mail addresses and telephone numbers to enable the University reach them in the course of the Admission exercise or whenever the need arises.
(iv) Candidates are expected to upload their passport photographs and signatures. The image format for the passport and signature is JPEG and must not exceed the specification. The photographs must be on white background without glasses, cap or headgear.
(v) An online help desk platform on http://www.admissions.ui.edu.ng/helpdesk will be available to handle all genuine enquiries.
Candidates should please note that it is only when an 'O' level result is deficient for a course of choice that another result may be presented to complement. Candidates presenting two 'O' level results (6 credits at 2 Sittings) should ensure that the comprehensive details of both results are submitted. PLEASE NOTE THAT THE COLLEGE OF MEDICINE AND FACULTY OF PHARMACY ACCEPT 5 CREDITS AT 1 SITTING ONLY.
The deadline for submission of bio-data / 'O' level results may not be extended. Any candidate whose data is not submitted within the stipulated time may not be considered for the Pre-Admission Screening exercise and for admission.
Misrepresentation/falsification of documents is a serious offence. Candidates are therefore advised to submit genuine documents only. Anyone found guilty of this offence will be disqtalifiEd automatically and in appropriate cases, be handed over to the Law Enforcement Agencies.
Candidates are requested to note that payment of the Admission Portal Access Fee of

N

2, 500.00 is for processing of each candidate's application. This does not guarantee admission.
Candidates are strongly advised to adhere strictly to the guidelines stipulated above for successful completion of the online submissions.
MyEduGist Team
If you have any question on this article, kindly drop them in the comment section. I promise to get back to you as soon as possible.
Also don't hesitate to sign up for our Newsletters, like us on  Facebook, follow us on Twitter and Google+