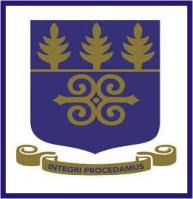 We are glad to inform the general public and all the interested candidates that the University of Ghana MPhil Fellowship Programme Application is out.
Background
The University of Ghana is to receive funding from The Andrew Mellon Foundation of New York to implement a project titled "Enhancing Capacity and Postgraduate Education in the Humanities at the University of Ghana" (ENCAPEH-UG) from 2017-2018 academic year. The purpose of the project is to enhance University of Ghana's capacity and postgraduate training in the Humanities.
The focus of the fellowship is on the following disciplines/units:
Languages (including English, Linguistics, French, Spanish, Chinese, Arabic, Kiswahili and Russian);
Arts (including Philosophy and Classics, Archaeology and Heritage Studies, the Study of Religions and History);
Performing Arts (including Dance, Music and Theatre Arts);
African Studies.
Eligibility
An applicant for the MPhil Fellowships must:
Hold a Bachelor's degree with a minimum of Second Class Lower Division in any of the disciplines mentioned above;
Have excellent academic credentials and must demonstrate commitment to pursue an academic career.
How to Apply for University of Ghana MPhil Fellowship Programme
Each applicant should submit the following:
A Completed Application Form.
CLICK HERE TO DOWNLOAD THE FORM
An offer of admission from the Graduate School, University of Ghana, to pursue an MPhil Degree.
An applicant without an offer of admission from the University of Ghana can still apply; however the award will be disbursed only when the awardee has received
An updated CV.
Names and contact details of three referees.
Certified copies of First Degree and other relevant certificates.
MPhil research proposal of not more than 2 pages clearly outlining the background, objectives, scope and methodology.
A work plan and a budget attached as separate sheets
University of Ghana MPhil Fellowship Programme Application Closing Date
The deadline for submission of applications is 5.00 p.m on Monday August 21, 2017, 2017.
Applications should be sent to:
Mrs. Afia Serwaa Attrams
College of Humanities
ENCAPEH-UG Project Office, University of Ghana, BOX LG 1173, Legon
Email: ENCAPEH-UG@ug.edu.gh Phone : 0204967921
The funding is subject to approval by the Board of Trustees of the Andrew Mellon Foundation
Download MPhil Fellowship Application Form
MyEduGist Team
If you have any question on this Post, kindly drop them in the comment section. I promise to get back to you as soon as possible.
Also don't hesitate to sign up for our Newsletters, like us on  Facebook, follow us on Twitter and Google+