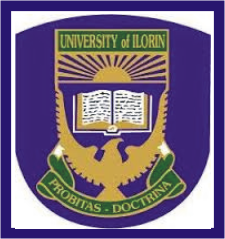 We are glad to inform the general public that the University of Ilorin (UNILORIN) pre-degree / remedial programme admission application form is out for the 2016/2017 academic session.
The management of the institution University of Ilorin (UNILORIN) is using this medium to invites application from all interested suitable qualify candidates into are  remedial programme 2016/2017.
Eligibility
The remedial programme is primarily opened to applicants from the catchment areas of the University of Ilorin, Benue, Kogi, Kwara, Nassarawa, Niger Plateau, Sokoto and Zamfara States.
UNILORIN Remedial Programme General Conditions
Candidates who want to study Engineering must obtain Credit grades in Chemistry, Mathematics and Physics and sit for Chemistry, Mathematics and Physics at the 2016/2017 JAMB/UTME.
Candidates MUST write the 2016/2017 JAMB/UTME with relevant subject combination to any programme in either Arts or Sciences and MUST obtain the minimum UTME approved cut-off point
NB:  Applicants are to note that the programme is non-residential.
Duration of UNILORIN Remedial Programme
The programme is for duration of two semesters (one academic session)
UNILORIN Pre-Degree Admission Programme Requirements
Arts Education:
(i)      Applicant Must pass five subjects at credit level at not more than two sittings in SSCE/GCE organized by WEAC, NECO, NABTEB and should include mathematics, English Language and the subject of study.
(ii)      Two of the five subjects must be from Arts while the third may be from the Social Sciences.
Note:  There is NO Remedial programme in B.A.(Hons.) English
Agriculture, Engineering and Technology, Environmental Sciences and Science Education, Technology Education and Educational Technology
Applicants must pass the following subjects at credit level;
English Language, Mathematics, Biology, Chemistry, and Physics at not more than two sittings in the SSCE/GCE organized by WAEC, NECO and NABTEB.
Specific Requirements for UNILORIN Remedial Programme
Faculty of Agriculture will accept credit grade in Agricultural Science in lieu of credit grade in Biology.
Venue of UNILORIN Remedial Programme
The venue of the programme shall be at the School of Preliminary Studies, Fufu, Ilorin South Local Government Headquarters, Kwara State.
How to Apply for UNILORIN Remedial Programme
Candidates are to visit the University of Ilorin website www.unilorin.edu.ng and follow the link for the 2016/2017 SPS Application.
Application forms to be completed online after a payment of ₦10,000.00 (Ten thousand Naira) only application fee, using interswitch enabled ATM Card either Master or Verve card.
After the completion of the form, each candidate MUST download a Local Government Confirmation Form which MUST be endorsed by the Chairman/Secretary of the Local Government Area.
A candidate who is offered admission will be expected to bring the form and SSCE/GCE certificates/result slips during registration.
UNILORIN Remedial Programme Closing Date
All interested candidates should be aware that the UNILORIN Remedial Application Closing date for application is 10th January, 2017.
Thank you for choosing University of Ilorin the BETTER BY FAR UNIVERSITY
MyEduGist Team
If you have any question, kindly drop them in the comment section. I promise to get back to you as soon as possible.
Also don't hesitate to sign up for our Newsletters, like us on Facebook, follow us on Twitter and Google+