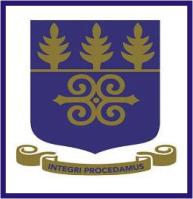 We are glad to inform the general public that the University of Ghana (UG) Fees Schedule is now available online for 2016/2017 academic.
The approved fees for the 2016-2017 academic year for undergraduate and graduate students are provided below. Click to download the schedule.
Download the comprehensive schedule of fees
Graduate programmes according to tiers
– CONTINUING STUDENTS ARE SUPPOSED TO PAY A MINIMUM OF 70% OF THE TOTAL FEES BEFORE THEY CAN BE ALLOWED TO REGISTER FOR THE FIRST SEMESTER OF THE 2016 – 2017 ACADEMIC YEAR. 
– RESIDENT STUDENTS ARE TO PAY A MINIMUM OF A SEMESTER'S FEES BEFORE REGISTRATION. Click to view 2016-2017 Residential Fees.
MyEduGist Team
If you have any question, kindly drop them in the comment section. We promise to get back to you as soon as possible.
Also don't hesitate to sign up for our Newsletters, like us on  Facebook, follow us on Twitter and Google+