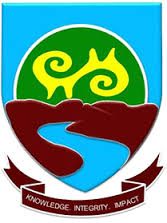 We are glad to inform the general public and all the prospective students that the University of Energy and Natural Resources (UENR) Sunyani, Ghana second batch admission list for the 2016/2017 academic session is now available online.
The management of the Institution University of Energy and Natural Resources (UENR) Sunyani, Ghana uses this medium to announce to all the candidates that apply for admission that the school management has released the names of candidates offered provisional admission into their various undergraduate programmes for the 2016/2017 academic session.
UENR Second Batch of Admitted Students for the 2016/2017 Academic Year
This list contains the names of candidates offered provisional admission into the university first Degree programmes.
REGULAR STUDENTS
SCHOOL OF ENGINEERING
BSc. Agricultural Engineering
1. AGBEMAFLE ELIKEM ASTU
2. AMOAH MAXWELL
BSc. Environmental Engineering
1. ABOAGYE PAULINA OFOSUA(MS)
2. OTCHERE BERNARD MICHAEL AKWASI POKU
BSc. Computer Engineering
1. AIDOO SAMUEL
2. APEDO ERNEST
3. ASARE MICHAEL FRIMPONG
4. ASEM DAVID YAW
5. MICHAEL GODSPOWER
6. MUSAH ABDUL-MALIK
7. OPPONG NATHANIEL
8. OWUSU ISAAC KYERE
9. TETTEH ERIC SEBASTIAN
Sc. Renewable Energy Engineering
1. DANSO ELIJAH CLINTON
2. KOBZIE HAMDAN-LEILAIH
3. OSEI ENOCH
4. TETEY JESSICA DAMPTEY
BSc. Electrical and Electronic Engineering
1. AFFUL EMMANUEL
2. AKUFFO SILAS
3. ASANTE SOLOMON
4. DANKWA EMMANUEL KENGEL
5. LAMPTEY KAREN(MS)
6. NINSAN ALBERT DJOLE
7. OFORI ABAKAH RALPH
8. OHENE KYEREMEH EUGENE
9. OWUSU ABIGAIL BOATEMAA(MS)

FEE-PAYING OPTION
10. BIMPONG COLLINS
BSc. Petroleum Engineering (FEE-PAYING)
1. AGYEMAN KWAKU OSEI
2. ASIRIFI RICHARD
3. ASUMADU DERRICK YEBOAH
4. BAIDOO THEOPHILUS
5. GAWU-MENSAH GEORGE
6. MIEZAN FABIOLA KPOVOLE (MS)
7. NYAMEKYE MARFO EMMANUEL
8. OPARE-ADDO FRANK KWABENA
9. OTOO SAMUEL
BSc. Mechanical Engineering
1. ABDALLAH ABUBAKAR SADDIQUE
2. AKLORBORTU SHINE
3. ARTHUR-WILLIAMS JUDE
4. KWAKYE PRINCE
5. OKANTA MAXWELL JNR.
6. AGYAPONG AHENKAN RAYMOND
SCHOOL OF SCIENCES
1. ADU BRUCE EMMANUEL
2. AGBETTOR GODWIN TEYE
3. AMANOR DONALD
4. SAKYI EMMANUEL ANIAPAM
5. KORNU BENJAMIN
BSc. Information Technology
1. ADJEI APPIAH GIDEON
2. AGYEI GYAMFI CHARLES
3. AIDOO ECCLESIASTES
4. AKAGRE ALOYSIUS
5. ASAMBO ENOCH AKOTAM
6. AZUMAH FRED
7. BOAHEN FRANK GYEBI
8. BOATENG KINGSLEY ANTWI
9. ESSIEN FELIX ATO
10. KABEY GODSWAY KOFI
11. OPOKU ERIC
12. OSEI FELIX ANTWI
13. SACKEY PHILIP DUODU
1. ABASS ABU SALIFF
2. AMOATENG ESTHER TAWIAH(MS)
3. APPIAH KWAKU BONSU
4. ELUERKEH OBED
5. JOHNSON JACOB
SCHOOL OF NATURAL RESOURCES
BSc. Hospitality Management
1. ACHEAMPONG ALBERT
2. ACHIAA GLADYS(MS)
3. ADUBEA JOYCE YEBOAH(MS)
4. AGYEIWAA ABIGAIL (MS)
5. ANNOR JOSEPH
6. ANYORMI VICTOR
7. ASIBA EVELYN(MS)
8. BADDO ELIZABETH(MS)
9. DORLAAR ANDAARA
10. MBOMBA LINDA (MS)
11. NTI DEBORAH (MS)
12. NYARKO NAOMI(MS)
13. OWUSU CECILIA SERWAAH (MS)
14. SARPONG SELINA(MS)
15. SERWAAH GRACE AKOTO (MS)
16. TAKYI-MENSAH JONATHAN FIIFI
17. TETTEH-CHARWAY NII NARTEY
18. WEREKO POKUAA SYLVIA(MS)
19. YEBOAH DANIEL
20. YELI ADWOA MAVIS(MS)
BSc. Fire and Disaster Management
1. ASAMOAH OBED
2. BAFFOE WILLIAM NYAMEKYE
3. MENSAH MAXIMILLIAN PRIMS
4. RASHIDE AMIDU
BSc. Resource Enterprise and Entrepreneurship
1. AGYIR STEVE AWIRE
2. ARTHUR SARAH(MS)
3. BOAKYE FRANK
4. BOAKYE MICHAEL YAW
5. BOATENG AMAKYE EMMANUEL
6. FORSON WILMA ABA (MS)
7. KUMI ISAAC ACHEAMPONG
8. KWARTENG FREDERICK
9. KYERE RICHARD
10. NARH BISMARK
11. NYARKO DOROTHY SERWAA(MS)
12. OBINIM MARK WIAFE
13. OFORI ATTA JOSEPH SNR
14. OFORI ROADRICK APPIAGYEI
15. OFOSU OBED
16. OSEI FRANCISCA BOATENG(MS)
17. OTCHERE ALEXANDER KOJO
18. OTI DENNIS
19. OWUSU JULIANA DWOMO(MS)
20. TAKYI JOSHUA BOAMAH
21. TAKYI PATRICK KWASI
1. ACHEAMPONG OTUO
2. ADAMS MALIK
3. AGBEKA ABIGAIL(MS)
4. ANNAN ABIGAIL(MS)
5. ARHINFUL EMMANUEL
6. ASANTE EMMANUEL
7. ASARE DANIEL KWADWO
8. AWUAH RICHARD
9. BENNI BRIGHT MAWUGAH
10. YAODEM PAUL BLESSING
11. YUSSIF IBRAHIM
SCHOOL OF AGRICULTURE AND TECHNOLOGY
1. ABDULLAH BASHIRU
2. AGYAPONG EMMANUEL ATTA
3. DZAH PETER KORDZO
4. HODEY BISMARK NYAVOR
5. WAYAGBOR LARWEH PAUL
1. KWAKWA BENJAMIN SARPONG
2. OKYERE SAMUEL YIRENKYI
3. YEBOAH EUNICE BADUAA(MS)
SCHOOL OF GEOSCIENCES
1. AGYEMAN-NIMAKO ALEXANDER
2. ANIM KOKORA EMMANUEL
NB:
ADMISSION LETTERS Will BE POSTED TO SUCCESSFUL CANDIDATES SOON
MyEduGist Team
If you have any question on this article, kindly drop them in the comment section. I promise to get back to you as soon as possible.
Also don't hesitate to sign up for our Newsletters, like us on  Facebook, follow us on Twitter and Google+