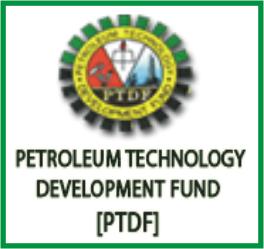 This is to inform the general public and those candidates that are concern that PTDF 2016/2017 Master's Overseas and Local Scholarship Scheme Application Form is out.
The Petroleum Technology Development Fund (PTDF) is a parastatal of the Ministry of Petroleum Resources established by Decree 25 of 1973 for the purpose of developing and promoting petroleum technology and for creating the manpower needs of the oil and gas industry through research and training of Nigerians
To ensure a steadfast implementation of this mandate, The Petroleum Technology Development Fund (PTDF) is inviting applications from suitably qualified candidates for Overseas and in-Country Master's Scholarships. Awards will be granted for studies in the 2016/2017 academic session in the United Kingdom Germany, Australia, USA and France (Grenoble INP) as well as PTDF upgraded Universities in Nigeria.
Check: PTDF 2016/2017 PhD Overseas & Local Scholarship Scheme – How to Apply

PLEASE NOTE THAT THE POSSESSION OF A VALID UNIVERSITY ADMISSION LETTER IS COMPULSORY FOR LSS MSC APPLICANTS
PTDF Master's Overseas & Local Scholarship Scheme Criteria
MSc (OSS and LSS)
A minimum of Second Class Upper (2.1) in an Oil and Gas related field OR a 2.2 with oil and gas industry experience.
National Youth Service (NYSC) certificate.
Applicants must be computer literate.
Possession of O/level with Credit in English Language; At least C6 in WAEC/SSCE or C4 and above in NECO.
Applicants must not be above 30 years of age.
Applicants for OSS must be in possession of the following:
Test of English as a Foreign Language (TOEFL) (USA).
R.E (Graduate Record Examination) (USA).
GMAT – for Management related courses (USA).
International English Language Testing System (IELTS) (UK).
List of Approved Courses for PTDF MSc. Sponsorship
Scholarships will be offered for admission into the under listed courses (for overseas MSc). Candidates are advised, to apply for admission into Universities in the UK, Germany, Norway Australia and the United States that offer these courses, while applying for the Petroleum Technology Development Fund Scholarship. The Local scholarship scheme applicants can apply to all Federal Universities and Centre of Exellence in Courses core to Oil & Gas Industry
Approved Courses are:
Assets Management (Engineering Asset Management)
Basin Evolution and Dynamics
Control System And Applied Instrumentation
Design of Rotating Machines
Diving and Under Water Technology
Energy Systems Engineering
Environmental Engineering
Environmental Remote Sensing
Fire and Explosion Engineering
Flow Assurance
Fluid Mechanics and Energetic (France)
Health Safety and Environmental
Hydraulic Engineering (France)
International Shipping
Marine computational Fluid Dynamics
Maritime Operation
Offshore and Ocean Technology
Offshore Engineering
Petroleum Engineering (UK, UNSW, Australia)
Pipeline Engineering
Purchasing and Supply Chain Management
Refinery Design and Operations
Renewable Energy Engineering (UNSW – Australia)
Subsea Engineering
Thermal Power (Gas Turbine Option)
Geothermal Engineering (Germany)
Mechatronics and Mechanical Systems Engineering (USP – Brasil, Germany)
Naval and Ocean Engineering (USP, Brazil)
Mining and Petroleum Engineering (USP, Brasil)
Production Engineering (USP, Brasil)
Systems Engineering and Engineering (Germany)
Geology and Petroleum Geology (Germany)
Reservoir Engineering/Production Technology (Germany)
How to Apply for PTDF MSc. Sponsorship
Application Forms can be accessed online at www.ptdf.cinfores.com
Applicants can use an ATM (Interswitch, Master Card & Visa card) or through purchase of a scratch card from designated main branches of First Bank of Nigeria Plc in all the 36 States and FCT, upon payment of a NON-REFUNDABLE sum of ₦1,000 (One Thousand Naira Only). Instructions on how to access the form online is clearly stated on the backside of the cards.
Applicants may please note that only those who meet the requirements below shall be shortlisted and invited for a Computer Based Aptitude Test, in the case of MSc applicants, while oral interview will be conducted for PhD applicants (full time and Split-site) on dates to be announced later. Following the aptitude tests and interview, successful candidates will be selected and awarded the PTDF Scholarship.
Documents to Scan and Attach To the Application Form
Applicants are advised to scan copies of the following documents and attach to their online application forms:
First Degree Certificate or Statement of Result.
NYSC discharge certificate.
WAEC/GCE/SSCE/NECO Results or provide PIN numbers on the application forms to enable PTDF view the results on the relevant website.
Recent Passport Photograph.
Local Government Identification Letter.
Birth Certificate.
PLEASE NOTE
RECIPIENTS OF A SIMILAR SCHOLARSHIP NEED NOT APPLY.
APPLICANTS WHO ALREADY POSSESS A MASTER'S DEGREE SHOULD NOT APPLY FOR MSC PROGRAMME, BUT ARE QUALIFIED TO APPLY FOR THE PHD.
Applications Closing Date
All application for should be submitted on or before 31st OCTOBER 2015.
For more information, contact Phone number: +234-9-3142216-7, Fax: 234-9-314229, Email: info@ptdf.gov.ng
MyEduGist Team
If you have any question on this Post, kindly drop them in the comment section. I promise to get back to you as soon as possible.
Also don't hesitate to sign up for our Newsletters, like us on  Facebook, follow us on Twitter and Google+