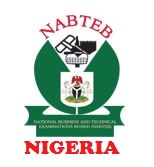 The management of the board is using this medium to announce all the candidates that participated in the National Business and Technical Examinations Board (NABTEB) 2019 May/June National Business Certificates (NBC) and the National Technical Certificate (NTC) examinations that their results have been released and now available online.
Participants should follow the steps outlined below to access their results.
How to Check NABTEB Results
Enter your Candidate Identification Number e.g. 38001178
Select the Type of Examination
Enter the 4 digits of your Examination Year e.g. 2019
Enter the Card Serial Number found on the reverse side of your Scratch card. The Card Serial Number has an alphabet prefix followed by digits e.g. N123456789
Enter the 12-digit Personal Identification Number (PIN) on your Scratch card eg. 012345678912
Click Submit and wait for the results window to come up
How to get Your NABTEB 2019 May/June Result by Email
Follow steps 1-5 above.
Click on the 'Send Results to E-mail' box
Enter a valid e-mail address e.g. segun@yahoo.com
Click Submit and wait for the results window to come up
Check NABTEB Result Via SMS
Send SMS in the format below:
NABTEB*ExamNo*PIN*ExamType*ExamYear To short-code 32327
For example:To check for May/June results,
NABTEB*01001001*123456789012*MJ*2012
You Must Not:
Do not use a card that has already been used for another candidate
Do not enter an invalid e-mail address for result to be sent as this will penalize you by deducting your card use
MyEduGist Team
If you have any question on this Post, kindly drop them in the comment section. I promise to get back to you as soon as possible.
Also don't hesitate to sign up for our Newsletters, like us on  Facebook, follow us on Twitter and Google+