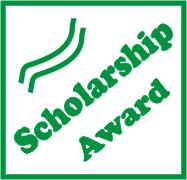 We are glad to inform the general public and all interested candidates that the World Wildlife Fund (WWF) Prince Bernhard Postgraduate Scholarships For Nature Conservation, Netherlands is out.
About the Scholarship
WWF (World Wildlife Fund) Prince Bernhard Scholarships (PBS) are Postgraduate Scholarships in Nature Conservation provided to students from developing countries (Africa, Asia/Pacific, Latin America & Caribbean, Eastern Europe & Middle East) to study in Netherlands or their home country.
This scholarship helps to build conservation expertise and leadership in the developing world and its provides financial support to individuals who wish to pursue short-term professional training or formal studies that will help them contribute more effectively to conservation efforts in their home country.
Eligibility
As a priority, the PBS support mid-career training (up to a maximum of one year) for individuals working in the field of conservation or associated disciplines directly relevant to the delivery and promotion of conservation. Applications from candidates doing multiple-year studies will only be considered if the applicant is applying for support for the last year of studies. Moreover, the course should have a direct link to WWF's conservation priorities (see also Priority Places and Priority Species, Ecological Footprint, List of Global Ecoregions).
Applications are encouraged from people seeking to build skills in specific subjects that will enhance their contribution to nature conservation. In particular, women and people working for non-governmental or community-based organizations are encouraged to apply.
Only nationals from Africa, Asia/Pacific, Latin America/Caribbean, Eastern Europe & Middle East will be considered, including WWF staff or candidates working as partners with WWF.
Applicants must provide written proof of acceptance on a course, and proof that they are also seeking funding from other sources. Preference is given where appropriate to those who seek support for studies in their country or region.
Applicants must have completed their bachelors degree in courses relating to wild life.
Amounts Awarded
The maximum amount for any one scholarship under this scheme is CHF 10,000. Only in exceptional circumstances will the maximum award be granted.
How to Apply for the WWF Application
Application Process
Interested and eligible applicants must download and completely fill in the Application Form using black ink.
Completed forms should be sent alongside necessary documents to the WWF Office/Associate in applicants home country/region
WWF Application Closing Date
The application deadline for this scholarship is on 6th January 2017.
For more information visit the official page
MyEduGist Team
If you have any question, kindly drop them in the comment section. I promise to get back to you as soon as possible.
Also don't hesitate to sign up for our Newsletters, like us on  Facebook, follow us on Twitter and Google+