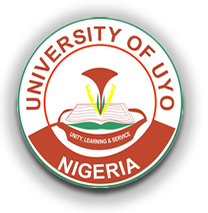 We are glad to inform the general public that the University of Uyo (UNIUYO) Certificate Diploma Programme forms is out for the 2016/2017 academic session.
The management of the school of continuing education and professional studies of the University of Uyo, (UNIUYO) is using this medium to invites applications from suitably qualified candidates for admission into her Certificate Diploma Programme for the 2016/2017 academic session.
UNIUYO Available Certificate Programme
One (1) Year Full-Time Certificate Programmes
FACULTY OF ARTS DEPARTMENT OF FOREIGN LANGUAGE
Certificate Course in French (CCF)
Certificate course in Music (CIM)
FACULTY OF ENVIRONMENTAL STUDIES
Certificate in Fine & Industrial Arts (CFA)
UNIUYO  Certificate Programme – Admission Requirements
A minimum of three (3) credits including English Language at the (WASC/NECO/GCE) or its equivalent  are required for admission into the One year Certificate programme.
NOTE:
The successful completion of the Certificate Programme could enable successful candidates to seek
admission through Unified Tertiary Matriculation Examination (UTME) into any Nigerian University, including University of Uyo, provided that they meet the specific University, Faculty and Departmental admission requirements.  Candidates  must  ensure that  they  had registered with JAMB.  Candidates whose names are not found in the 2016/2017 UTME will NOT be admitted.
UNIUYO Available Diploma Programme
TWO (2) ACADEMIC YEARS FULL-TIME DIPLOMA PROGRAMMES
(I)  FACULTY OF AGRICULTURE
a. Dept. of Human Ecology, Nutrition & Dietetics
Diploma in Hotel Management and Catering Services (DHMCS)
b. Centre for Wetlands  and Waste Management Studies
Diploma in Wetlands Environmental Management and Conservation (DWEMC)
Diploma in Environmental Health Management (DEHM)
(II) FACULTY OF ARTS
Diploma in Theatre Arts (DTA)
Diploma in International History and Diplomacy (DIHD)
Diploma in Music Arts (DMA)
Diploma in Philosophy (DIP)
Diploma in Mass Communication (DMC)
Diploma in English (DIE)
Diploma in Religious Studies (DRS)
(III)   FACULTY OF BUSINESS ADMINISTRATION
Diploma in Insurance (DII)
(IV). FACULTY OF CLINICAL SCIENCES
Professional Diploma in Biomedical Photography (DBP)
(V) FACULTY OF EDUCATION
Diploma in Library Science (DLS)
Diploma in Educational Technology (DET)
Diploma in Physical Education and Sports (DPES)
(VI) FACULTY OF LAW
(VII) FACULTY OF SCIENCE
Diploma in Computer Science (DICS)
Diploma in Health, Safety, Security and Environment (DIHSSE)
(VIII) FACULTY OF SOCIAL SCIENCES
Diploma in Public Admin. (DPA)
Diploma in Local Government & Rural Development (DLG)
Diploma in Personnel Management (DPM)
Diploma in Public Finance (DPF)
Diploma in International Relations (DIR).
Diploma in Social Work and Community Development (DSWD)
Diploma in Environment and Development (DED)
Note: Successful completion of the Diploma programmes could enable applicants seek admission by
Direct entry into the University of Uyo or any other University in Nigeria.
UNIUYO Diploma Programm – General Admission Requirements
Candidates should possess (WASC/NECO/GCE) or its equivalent with Credit passes in four (4) subjects and  above  at  not  more  than  two  sittings  including  English  Language  and  other  Departmental requirements. Diploma in Religious Studies requires at least four credit passes at the WASC/NECO/GCE ordinary level which must include English Language and Christian Religious Knowledge.
How to Apply for UNIUYO Certificate/Diploma Programmes
Eligible candidates should pay a non-refundable sum of ₦5, 500.00 (Five thousand, five hundred naira) only via Remita Payment Platform.
Online Registration and Payment Instruction
Visit http:/eportals.uniuyo.edu.ng or  www.uniuyo.edu.ng (click on e-portals link)
Select Certificate/Diploma Link and Click on Create Account Link
Enter your details and click on Create Account Button
Click on Make Payment
Select Bank Option or Card Option
Click on Generate e-Invoice (Bank Option) or Online Payment (Card Option)
Click  on Print  e-Invoice (To generate Remita  Retrieval Reverence (RRR) Number  to  make payment at any Bank Branch)
For card option, select the payment types and click pay. On the payment platform displayed, enter your card details and click the "pay"button.
After payment at the bank or via card, return to the portal and click on Login Form Link and enter your Remita Retrieval Reference (RRR) Number generated, to complete your registration.
UNIUYO 2016/2017 Certificate / Diploma Registration Closing Date
Closing date for registration is Eight weeks from the date of Advertisement
MyEduGist Team
If you have any question on this article, kindly drop them in the comment section. I promise to get back to you as soon as possible.
Also don't hesitate to sign up for our Newsletters, like us on  Facebook, follow us on Twitter and Google+