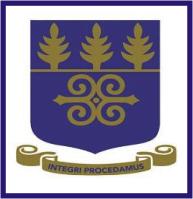 We are glad to inform the general public and all interested candidates that the University of Ghana (UG) call for applications for BaNGA-Africa Post-Doctoral Fellowships & Seed Grants
The "Building a New Generation of Academics in Africa" (BaNGA-Africa) project is pleased to announce its 1st Call for applications for its Postdoctoral Fellowships.
BACKGROUND
BaNGA-Africa is funded by the Carnegie Corporation of New York and is a follow-up to the Carnegie Next Generation in Africa project. It aims to contribute to the attainment of a critical mass of PhD holders on University of Ghana faculty, improve doctoral training at UG and enhance the quality and volume of research outputs from UG. This new programme provides opportunities for post-doctoral fellowships and for the development of the research capacity and outputs of early career faculty.  Specific activities that may be funded include:
Short-term fellowships to consolidate doctoral training experiences;
Post-doctoral attachments to improve and acquire new research skills;
Collaborative initiatives to establish research networks and joint research grant proposal development;
Time away to write-up research findings for publication;
Seed research grants to initiate new research or complete an ongoing research project.
How to Apply and Application Deadline
Interested and eligible faculty members are invited to complete the Application Form and submit with the relevant documents as specified in the Call latest by 5pm on Tuesday February 28, 2017.
Submission Information
Applications are to be submitted electronically (by email) to banga-africa@ug.edu.gh and also in hard copy to the project secretariat located at the Centre for African Wetlands.
MyEduGist Team
If you have any question on this Post, kindly drop them in the comment section. I promise to get back to you as soon as possible.
Also don't hesitate to sign up for our Newsletters, like us on  Facebook, follow us on Twitter and Google+