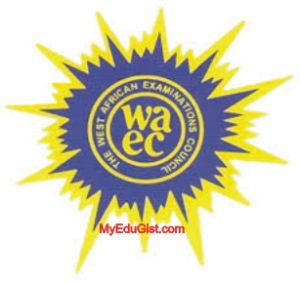 Good news, West African Examination Council (WAEC) promises to release the May/June 2015 Withheld Results Today as Debtor States Pledge to Pay up the Exam Body.
Check: 39% Students Pass, 61% Students Fail May/June WAEC Exam
On Wednesday 12th August, 2015 in Abuja the Head of West African Examination Council (WAEC) Nigerian National Office, Mr. Charles Eguridu, said the body had heeded several appeals and would release the seized results today,
"Eguridu stated that: "We have decided to hearken to the appeals and review our earlier position. More so, the continued withholding of the results will adversely affects the educational prospects of the affected candidates, as the results are, even now, required by many candidates for admission purposes."
He also told journalists that this window of opportunity was as a result of the prevailing economic challenges facing the nation, and in order not to jeopardise the educational progress of the candidates of the affected states.
"The results are, therefore, to be reloaded on our results website in the next 24 hours. This decision is based on our wish not to impede on the educational progress of any Nigerian child."
He further explained that with this commitment and understanding by the council, it is hoped "that the affected states will reciprocate this gesture to fully meeting their financial obligations to the council, so as to enable it meet its own obligations to its supervisors, examiners as well as service providers and other creditors."
See: 39% Students Pass, 61% Students Fail May/June WAEC Exam
MyEduGist Team
Also don't hesitate to sign up for our Newsletters, like us on  Facebook, follow us on Twitter and Google+