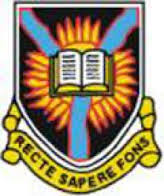 This is to inform the general public that the University Of Ibadan (UI) Direct Entry admission screening exercise form for the 2017/2018 academic session is out and available online.
The management of the Institution University Of Ibadan (UI) is using medium to announce to all prospective candidates who have chosen UI as a DE option via JAMB registration that the Direct Entry admission screening exercise form the 2017/2018 academic session is out and the website will be open on Monday, 02 October, 2017 to Friday, 13 October, 2017 for the online submission of their bio-data, SSCE/NECO/ O'L, GCE A'L, NCE/ND/HND results through https://www.admissions.ui.edu.ng
How To Apply For UI 2017/2018 Direct Entry Admission Online
(a) Candidates are required to log-in to the Admissions Portal using their Jamb registration Number as their username and their surname as their password e.g 69453281 PG ADEKOYA (surname) Kenechukwu Garba.  The admission processing fee is ₦2,000.00 only.  This should be paid through the Admission portal in favour of University of Ibadan (Admission Processing fee account).
Candidate's name, JAMB Registration number, telephone Number and E'mail Address should be quoted at the point of payment for the University of Ibadan 2017/2018 Direct Entry exercise.
(b) Payment Option
Credit/Debit card payment using ATM card;
Cash at bank using the printout from the portal to make payment at the bank;
Direct bank Account debit whereby internet banking tools are used to make payment.
Candidates are expected to print the payment success receipt which should display full names of the candidate as in the Direct Entry form slip preceded by the JAMB registration Number, as the payee and the payment reference number showing success message.  Upon successful payment, candidates should proceed on the portal to submit their bio-data and all credentials (SSCE/NECO O'L, GCE A'L. NCE/ND/HND).
UI Direct Entry candidates are advised to fill the online forms carefully, following all instructions, as "mistake(s)"may lead to disqualification.  Candidates are expected to upload their photographs and signatures.  The image format for the passport and signature is JPEG and must not exceed 50KB.The photographs must be clean, clear and without glasses.
Candidates are then to print the evidence of completion of transaction and keep for further reference.
An online help desk platform on https://www.admissions.ui.edu.ng/helpdesk will be available to handle all genuine enquiries.  Misrepresentation/falsification of documents is a serious offence.  Candidates are therefore advised to submit genuine documents only.  Anyone found guilty of this offence will be disqualified automatically and in appropriate cases be handed over to the Law Enforcement Agencies.  Candidates are strongly advised to adhere strictly to the guidelines stipulated above for successful completion of the online submissions.
MyEduGist Team
If you have any question, kindly drop them in the comment section. I promise to get back to you as soon as possible.
Also don't hesitate to sign up for our Newsletters, like us on Facebook, follow us on Twitter and Google+