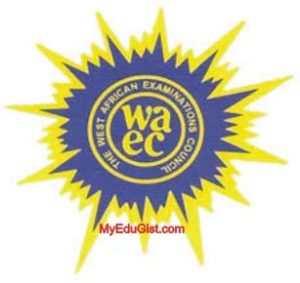 We are glad to inform the general public and all the candidates are interested to participate in the 2018 West African Senior Secondary Certificate Examination (WASSCE) NOV/DEC Second Series that the West Africa Examination Council (WAEC) GCE 2018 Final International Timetable is out.
2018 WAEC GCE Nov/Dec private exam would be done in Nigeria, Ghana, Zambia, Gambia and Sierra Leone, so the timetable provided below is for candidates from the 5 participating West African countries.
2018 WAEC GCE Nov / Dec Second Series Examination Timetable – International
[googlepdf url="http://myedugist.com/wp-content/uploads/2018/07/2018-WAEC-GCE-SECOND-SERIES-TIMETABLE.pdf" download="Download PDF" width="630″ height="400″]
MyEduGist Team
If you have any question on this Post, kindly drop them in the comment section. I promise to get back to you as soon as possible.
Also don't hesitate to sign up for our Newsletters, like us on  Facebook, follow us on Twitter and Google+