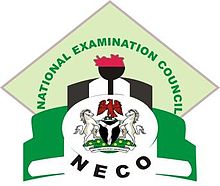 This is to notify the general public that the National Examination Council (NECO) GCE Registration Form is out for November / December 2016 / 2017 SSCE External.
Candidate that are willing to register for 2016 November / December NECO Senior School Certificate Examination (SSCE) should take note that the registration can only be done online through NECO Admission Portal Website 
The interested candidate should also know that Passport Photograph will be required during on-line registration. The candidates' passport photograph should NOT be more than SIX MONTHS old and must be of white background.
2016 NECO GCE  Registration Fee
Interested candidate should note that the registration fee is (₦11,350) Eleven Thousand Three Hundred and Fifty Naira Only. Also be aware that the registration fee also includes cost for an Examination Ethics CD, Biometric Data Capture and Administrative Charges.
2016 NECO GCE Method OF Payment
For candidates that are will to apply will first obtain bank draft with the above registration fee (₦11,350) which be payable to the Register, National Examination Council NECO in any of their offices nationwide or any designated bank or NIPOST offices nationwide.
Attestation/Photo Cards and Examination Time-Table
On completion of the registration process, each candidate is advice obtain the following from the internet cafe:
One (1) clear copy of the NECO Attestation/Photo card; which should be presented for each examination.
Note that Candidates with the Attestation/Photo cards that are not clear will NOT be accepted at the examination hall.
2016 NECO GCE Examinations Centres
The -towns where the examination will be held have been grouped into examination towns/ neighborhoods. Therefore Candidates are advice to select a town/neighborhood within the state where they intend to sit for the examination.
Blind Candidates
Blind candidates are to register like everyone. However, the NECO State Officer of the state where they intend to write the examination should be notified of their physical status immediately after registration.
NECO Available Subjects for Examination
Agricultural Science
Arabic Language
Biology
Chemistry
Christian Religious Studies
Commerce
Economics
English Language
Financial Accounting
French
Further Mathematics
Geography
Hausa
Health Science
History
Igbo
Islamic Studies
Literature-in-English
Mathematics
Marketing
Physical Education
Physics
Salesmanship
Stenography
Store Keeping
Yoruba
Note: Candidate should note that Nigerian Languages (Yoruba, Hausa & Igbo)
 How to Apply
Interested and qualified candidates should visit NECO Admission Portal SSCE EXTERNAL to apply
2016 NECO GCE Registration Closing Date
The interested candidate should aware that the registration closing date is 31st October, 2016 at 12.00 midnight. (Late registration will only be approved by the Registrar at the NECO Headquarters, Minna, Niger State).
 NECO General Information
Please I want you to take note of the following information, even before you apply because they are very important.
The Registration fee, once paid, is not refundable.
The use of reputable cyber cafes is highly recommended as the Council will not be liable for registration errors committed by candidates. (A list of suggested cyber cafes nationwide where candidates can log on to register are available on the NECO website – www.mynecoexams.com or are physically on display at our State offices nationwide)
Biometric Fingerprints will be captured along with the registration of each candidate.
Candidates should ensure that their fingerprints are captured correctly during registration. Candidates with fingerprints not verified on the day of the examination will not be allowed to sit for the examination.
Candidates should carefully follow the instructions on the on-line scratch card before registration.
Candidates should study the rules and Regulations and Syllabuses before registration.
Candidates should note that their uploaded image/photograph during the registration will be embossed on their certificates.
Candidates should know that smoking, cellular phones and other electronic communication devices are not allowed in the examination hall.
Candidates should dress in mufti and no one will be allowed entry into the examination hall with arms.
Candidates who register more than once will have their entire results cancelled. Multiple entries are not allowed.
Candidates who damage or lose their scratch cards before registration will have to purchase another card.
Please note that No candidate shall be allowed into an examination hall once an examination commences.
Candidates are no longer required to stamp or submit their attestation/photo cards in NECO state offices nationwide. A clear copy of the downloaded attestation/photo card, duly signed and stamped by a referee should be presented for each paper.
USEFUL LINKS:
MyEduGist Team
If you have any question on this article, kindly drop them in the comment section. I promise to get back to you as soon as possible.
Also don't hesitate to sign up for our Newsletters, like us on  Facebook, follow us on Twitter and Google+