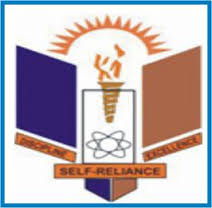 This is to inform the general public that the Nnamdi Azikiwe University (UNIZIK) Post UTME screening exercise application form for the 2017/2018 academic session is out. Cut-Off Mark is 180
Candidates Eligible for UNIZIK Post UTME Screening Exercise
Candidates who made Nnamdi Azikiwe University their first choice and have the required cut-off mark are eligible to apply.
The general cut-off mark is 200 except for Faculties/Departments indicated below:
Faculties/Programmes with Cut-Off Mark of 180
(a) Agriculture – AgricEcons& Extension, Animal Science, Forestry & Wildlife, Food Science & Technology, Soil Science, Crop Science.
(b) Arts – Igbo, African& Asian Studies, History & International Studies, Linguistics, Music, Philosophy, Modern European Languages, Religion & Human Relations, Theatre and Film Studies, and Chinese Studies.
(c) Education – Adult Education, Early Childhood & Primary Education, Guidance and Counselling, Human Kinetics & Health Education, Library & Information Science, Science Education, and Vocational Education.
(d) Engineering – Agric & Bioresources Engineering, Polymer &Textiles Engineering.
(e) Environmental Sciences – Architecture, Building, Quantity Surveying &Geoinformatics, Fine and Applied Arts
(f) Physical Sciences – Mathematics and Statistics only.
(g) Health Sciences and Technology – Environmental Health only.
(h) Management Sciences – Entrepreneurial Studies only.
Faculties /Programmes with Cut-Off Mark of 200
Arts – English Language and Literature
Education – Educational Found
Engineering – Chemical Engineering, Civil Engineering, Electrical Engineering, Electronic & Computer Engineering, Mechanical Engineering, Industrial & Production Engineering, Metallurgical & Materials Engineering
Health Sciences & Technology – Medical Lab Sciences, Nursing Science, Radiography, Medical Rehab (Physiotherapy)
Law
Management Sciences – Accountancy, Banking & Finance, Business Administration, Cooperative Economics & Management, Marketing, Public Administration
Medicine – Medicine
Pharmaceutical Sciences – Pharmacy
Physical Sciences – Computer Science, Pure & Industrial Chemistry, Physics & Industrial Physics, Geological Sciences
Social Sciences – Economics, Psychology, Political Science, Mass Communication, Sociology/Anthropology.
General Information
UNIZIK POST UTME Screening Application Closes Sunday 24th September,2017.
Candidates who applied for Change of Course and Institution to UNIZIK can now proceed for their Post UTME registration.
Candidates whose images do not appear on their print out can now log into their profile and reprint.
Candidates who wish to use their newly released NECO result can log into their profile, fill in their result and reprint.
The Nnamdi Azikiwe University, UNIZIK invites suitably qualified candidates to its 2017/2018 academic session Post UTME Screening Exercise.
How to Apply for UNIZIK Post UTME Screening

Registration started on Tuesday, 5th September, 2017 and will end on Sunday 24th September, 2017.
– Visit portal.unizik.edu.ng
– Click on ' Create Account'
– Enter your UTME REG Number and a valid email address and click 'Send'. A verification code will be sent to your email instantly.
– Copy the verification code and click on 'Continue'
– On the form, enter your phone number, password, verification code (copied from email), select the access level and click on ' Submit'
– Your login details will be sent to your email address instantly.
– Continue with the application by logging in with the login credentials sent to your email
– After successful login, click on 'Step One', click on 'Generate Application Form RRR'
– Print the RRR (Remita) page, proceed to any bank of your choice nationwide to make a payment of N2,000 only
– Login to the portal, click on 'Step Two', click on 'Confirm payment', enter the RRR number and click on 'Verify payment'. If payment confirmation is successful, or if you get a notification 'Payment already verified', then proceed to "Step Three".
– Click on 'Step Three', click on 'Fill Application Form', Fill out the application form. You can
save each stage of the application and continue at a later time. Also, you can edit your information as often as possible within the application period.
– Check the 'I Agree' box and click on "submit" button.
– Print out the Application Form and come along with it for your screening and POST UTME examination.
UNIZIK Post UTME Screening Timetable & Requirements
DAY 1: MONDAY, 25th SEPTEMBER, 2017
Faculties of Arts and Physical Sciences
DAY 2: TUESDAY, 26th September, 2017
Faculties of Management Sciences and Biosciences
DAY 3: WEDNESDAY, 27th September, 2017
Faculties of Engineering and Education
DAY 4: THURSDAY, 28th September, 2017
Faculties of Medicine, Basic Medical Sciences and Agricultural Sciences
DAY 5: FRIDAY, 29th September, 2017
Faculties of Law and Pharmacy
DAY 6: SATURDAY, 30th September, 2017
Faculties of Social Sciences and Environmental Sciences
DAY 7: MONDAY, 2nd October, 2017
Faculties of Health Sciences and Technology
TIME AND REQUIREMENTS FOR THE SCREENING EXERCISE
a. Accreditation of candidates commences at 8.00am each day. Candidates should adhere strictly to the time scheduled for screening examination.
Print out the Application Form from the University Portal and come along with it for your screening and POST UTME evaluation
The date and time for each candidate's examination will be shown on the POST UTME PRINT-OUT
RESTRICTIONS
a. Only bona fide candidates/candidates scheduled for the day's examination and time shall be allowed into the University / Examination Hall.
Parents and guardians are, therefore, strongly advised against attempting to enter the University Campus as security will be tight.
No GSM handsets, scientific calculators or any other extraneous materials shall be allowed into the examination hall
Candidates who did not register online will not be allowed for the screening exercise.
The University will not be liable for any payment made with wrong JAMB registration number at the Bank.
The University shall also not be liable for any fraudulent payments made anywhere that is not in line with the directives of the University.
MyEduGist Team
If you have any question on this Post, kindly drop them in the comment section. I promise to get back to you as soon as possible.
Also don't hesitate to sign up for our Newsletters, like us on  Facebook, follow us on Twitter and Google+
(Visited 79 times, 1 visits today)