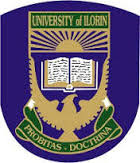 All Qualified candidates for admission into Professional Postgraduate Degree Programmes – 2015/2016 academic sessions must first read the UNILORIN Business School Postgraduate Registration instruction.
REGISTRATION INSTRUCTIONS FOR 2015/16 PROVISIONAL ADMISSIONS
1. All prospective candidates are expected to visit the University of Ilorin website and click on Ilorin Business School (IBS) http://ibs.unilorin.edu.ng/portal/index.php
2. On the Main Menu click on IBS Portal
3. Click on Applicant Login, then enter the number against your name on the admission list as your Registration No. and your Surname.
4. On My Menu by the Right Hand Click on Check Admission Status
5. After the confirmation of your Admission status. Proceed to the payment of Acceptance of N5, 000.00 plus N250.00 processing fees by clicking on "Make Payment" button.
NOTE THAT PAYMENT FOR ACCEPTANCE FEES CLOSES BY 11:59 pm ON 21ST September, 2014, AFTER WHICH THE ADMISSION WOULD HAVE LAPSED.
6. Click on "Continue" button if displayed.
7. After Successful Payment:
8. Click on Logout at the top of this page. When you have successfully Logout, click on Login to access your student portal and proceed with other necessary activities. (i.e Course Registration)
9. After the selection of the courses that you are required to register, click on "Save & Preview selected courses" button.
10. Proceed to the payment by clicking on "Make Payment" button, to pay for your school charges.
11. On the main menu print your completed course form
STUDENTS ARE ADVISED TO BEWARE OF FRAUDSTERS IN THE HANDLING THEIR PAYMENT CARD DETAILS AND REPORT ANY FRAUDULENT ACT TO THE SECURITY UNIT, UNIVERSITY OF ILORIN
Also don't hesitate to sign up for our Newsletters, like us on  Facebook, follow us on Twitter and Google+
(Visited 212 times, 1 visits today)