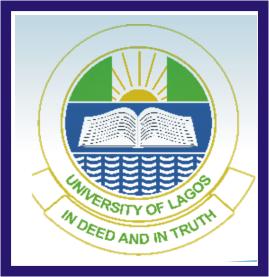 We are glad to inform the general public and all prospective candidates that the University of Lagos (UNILAG) foundation/JUPEB academic calendar for the 2016/2017 academic session is now available online.
The management of the institution University of Lagos (UNILAG) JUPEB/Foundation programme announce the released of academic calendar for the 2016/2017 academic session.
UNILAG Foundation Academic Calendar – 2016/2017
2016/2017 Session: September 12th, 2016 – June 30th, 2017
2016/2017 FIRST SEMESTER CALENDAR

DATE

EVENTS

Monday, September 14th – 16th 2016
Verification of Certificates followed by On-line subjects Registration for cleared Students [MuItipurpose Hall)
Monday, September 19th, 2016
Lectures Begin
Tuesday, October 11th, 2016
Orientation Programme:
Venue                  -Main   Auditorium
10.00 a.m. 2.00 p.m.:        –  University Orientation Programme for all admitted Students (Attendance is compulsory).
3.00 – 5.00 p.m.: – Faculty Orientation (Attendance  is compulsory).
Acceptable date between the University of Lagos and the Partnering Institutions – Presentation            by    Partnering Universities
Venue: Julius Berger Auditorium

University of Bedfordshire (UOB)
University of Central Lancashire (UCLAN)
University of the West of England, Bristol
University of Birmingham
University College, Plymouth
Sheffield Hallam University
Soochow University, Suzhou P.R. China

Payment of Medical, Biometric ID, JUPEB Syllabus and JUPEB Examination Fees as well as payment of at least half of the Tuition Fees are mandatory on or before 26th September, 2016. Coordinator must have endorsed Letter of Acceptance and evidence of half payment before handing over syllabus.

Monday, 19thSeptember 2016
Friday 2nd December 2016 (12 weeks of lecture)
Monday, 12th December, 2016 – Friday, 16th December, 2016

First In-course Assessment

Saturday, 19thDecember 2016 – Sunday 3rd January, 2017

(Christmas / New year Break)

Payment of the remaining half of the Tuition fees is mandatory before the first Incourse Assessment (on or before Wednesday, 7th December, 2016)

Monday, 9th January, 2017 – Friday 20thjanuary, 2017
(2 weeks of Lecture and End of First Semester Lectures)
Monday, 23rd January, 2017 – Saturday, 28thJanuary 2017

First Semester Examination

Monday,30th January, 2017 – Friday, 3rd February, 2017

First Semester Break/ Conference Marking
2016/2017 SECOND SEMESTER

DATE

EVENTS

Monday, 6th February, 2017 – Friday 14thApril, 2017
(10 weeks of Lecture)
Friday, 25th March, 2017 – Monday, 28th March 2017
Easter Break
Monday, 17th April, 2017 – Friday, 21st Aprii, 2017
Second In-course Assessment
Monday,24thApril, 2017 – Friday, 19th May, 2017
(4 weeks of Lecture)
Monday, 22nd May, 2017 – Saturday, 28thMay, 2017
Mock JUPEB Examination
Monday, 29thMay, 2017 – Friday, 2ndJune, 2017
Revision
Monday, 5th June, 2016 – Friday, 16th June, 2017
JUPEB Final Examination
MyEduGist Team
If you have any question on this article, kindly drop them in the comment section. I promise to get back to you as soon as possible.
Also don't hesitate to sign up for our Newsletters, like us on  Facebook, follow us on Twitter and Google+