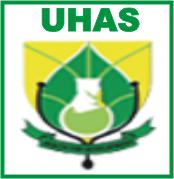 The management of the Institution University of Health and Allied Sciences (UHAS) is using this to invites applications from suitably qualified persons for positions of Lecturer/ Senior Lecturer/ Associate Professor/ Professor in the Schools of the University.
SCHOOL OF BASIC AND BIOMEDICAL SCIENCES
Candidates must hold either a PHD or an MPhil. with research interest in any of the following:
Anatomy
Cell Biology
Microbiology
Molecular Biology
Parasitology
Physiology
SCHOOL OF PUBLIC HEALTH
Applications are invited for the positions of Senior Lecturers/Professors in any of the following area:
Mental Health
Health Promotion
Informatics
Environmental Health
Reproductive Health
SCHOOL OF NURSING AND MIDWIFERY
Candidates must be professional nurses/midwives and must hold either a PhD/MPhil. or Fellowship of Ghana College of Nurses & Midwives in the following:
Nursing
Midwifery
Public Health Nursing
Mental Health Nursing
SCHOOL OF ALLIED HEALTH SCIENCES
Candidates must hold either a PhD or an MPhil. in any of the following:
Medical Laboratory Science
Speech, Hearing and Language Therapy
Dietetics or Nutrition
Physiotherapy or Rehabilitation Science
SCHOOL OF MEDICINE
Candidates must be experienced physicians/surgeons and hold membership/fellowship of the following:
West African College of Physician (WACP); or
Ghana College of Physicians (GCP); or
Royal Colleges in the United Kingdom; or
Boards or similar institutions recognised by the professional bodies in the country
SCHOOL OF PHARMACY
Candidates must hold a PhD/MPhil. or fellowship of GCP and WAPCP in the following:
Pharmacology
Clinical Pharmacy
Social Pharmacy
Pharmacognosy
Pharmaceutical Microbiology
Pharmaceutical Chemistry
Pharmaceutics
HOW TO APPLY
Suitable candidates should send 5 copies of each of the following documentation:
Complete Application form (UAB 1): Application Form for Academic staff  

A detailed and up-to-date Curriculum Vitae
Names of two referees, one of whom should have served as candidate's superior officer within the past two years
Applications should be submitted to:
The Registrar
University of Health and Allied Sciences
PMB 31
HO
Email: registrar@uhas.edu.gh
 Application Closing Date
All applications should be submitted not later than MAY 27TH, 2016. Only short-listed candidates will be notified.
MyEduGist Team
If you have any question, kindly drop them in the comment section. I promise to get back to you as soon as possible.
Also don't hesitate to sign up for our Newsletters, like us on Facebook, follow us on Twitter and Google+