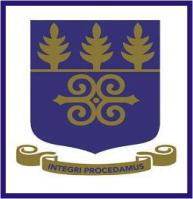 This is to inform the general public and all the prospective students that the University of Ghana Distance Education Programme procedure for registration for 2017/2018 academic year is as below.
The management of the University of Ghana Distance Education Programme run by the School of Continuing and Distance Education under the College of Education is using this medium to welcome all the fresher both in Diploma, Degree and Diploma to Degree for the 2017/2018 academic year.
The mode of delivery of the Distance Education Programme is a combination of E-learning and face to face interaction. Students are therefore expected to have a laptop or any electronic device capable of receiving E-learning resources/materials for the programme.
Tutorials will normally be held at weekends, and students are expected to interact with their lecturers, tutors and other students using the SAKAI Learning Management System (SAKAI). Students will be trained on the use of Sakai and basic ICT skills as part of the orientation process.
UG Distance Education Programme Procedure For Registration – 2017/2018 Academic Year
Full registration involves:
Printing of provisional admission letter
Payment of Fees
Online Registration
Registration/ Collection of Course Materials at Learning Centre
STEP 1: Printing of Provisional Admission Letter
All admitted students are required to log in to the link on the University's website http://www.ug.edu.gh with their admission Serial Number and Pin to download their Provisional Admission Letter.
STEP 2:  Payment of Fees
ALL students are to pay fees as stated in their admission letters into the College of Education DE Students Fee Collection Account at any branch of GCB Bank Limited.  Students should quote in full their names, level of study and student identification numbers (stated in admission letter) on all payment slips and counterfoils.
Note:
The number appearing in your letter of admission shall constitute your student identification number and shall remain your identification number throughout your studentship in this University. You shall quote this number wherever your identification number is required. This number shall also be used in writing all university examinations and payment of all approved fees.
Students are strongly advised to keep all copies of payment receipts, registration receipts and materials in a safe place.  In the event of any difficulty arising from a student's registration, the College Academic Affairs Office shall demand an inspection of all receipts and registration material.
Students who have problems with the payment of fees may contact their respective Learning Centres or send an email to coeacademic@ug.edu.gh.
STEP 3:   Online Registration
Undertake on-line registration 48 hours after payment of fees. The steps for the online registration are available at the website, www.ug.edu.gh.
Note:
Details of courses to be taken by students admitted to various programmes are available in the student handbooks which are available online and in the course bulletin at the Learning Centres.
Students should register only for programmes/subjects as stated in their provisional admission letters
Remember to print a "proof of registration" You shall be required to show a proof of registration at the Centre.
STEP 4: Registration/ Collection of Course Materials at the Learning Centre
All fresh students are expected to register at their Learning Centres and bring their electronic devices there to collect course materials. Upon arrival, proceed to the registration officers and undertake the following processes:
Show your Provisional Admission letter and proof of online registration
Proceed with registration
Collect your course materials
All nursing students are required to submit copies of the following to the registration officers at the Centres:
Transcripts
Registered Nursing Certificate (R/GN/MN/M/CN)
NOTICES ON ORIENTATION, MATRICULATION AND HANDBOOKS/ID CARDS
Orientation
Fresh students are required to participate in a compulsory programme of orientation on Saturday & Sunday, September 16 & 17, 2017 at their respective Regional Learning Centres. Details of this programme will be made available to you later.
Matriculation
All fresh students will be officially recognized as students of the University at a Matriculation ceremony. Students are to dress formally, and to wear black academic gowns. The date for Matriculation and the procedure for collecting the black gowns will be announced on the College of Education/University website.
Student Handbooks/ID Cards
Electronic copies of undergraduate handbooks and regulations are available on the University's website and hard copies will be made available to students at their learning centres.
Student ID cards will be made available to you soon. Arrangements for their collection will be announced on the College of Education/University website, noticeboards in Regional Learning Centres and on the Sakai platform.
NOTICE FOR BSC INFORMATION TECHNOLOGY STUDENTS
As a condition of your admission, BSc Information Technology Students are required to have a personal laptop with the following minimum specifications:
Operating System                  :           Windows 7 Home Premium
Productivity Tools                :           Microsoft Office 2007/2010
Processor Type                       :           core i5 Processor
Memory                                     :           4 GB RAM
Hard Drive                               :           250 GB
Graphics Card                        :           512 MB Video Memory
Emulation Software            :           Individual lecturers will specify what software is required and how to obtain it.
ACCESSING COURSE MATERIALS ONLINE
Students may access the course materials through the following channels:
PDF copies of ALL course materials can be downloaded from the Sakai Learning Management System.
Video recordings of lectures for some level 100 and Level 200 Bachelor of Science and Bachelor of Arts courses can also be downloaded from the University of Ghana Distance Education YouTube Channel, via the following URL:

https://www.youtube.com/channel/UCrmi-SXPbbqo_p9cnis49Ug

ALL course videos are also available to be viewed at the computer laboratories of Regional Learning Centres.
Students may seek assistance from IT Support Engineers at their Regional Learning Centres to  have copies of pre-recorded videos uploaded onto their personal electronic devices.
CONTACT DETAILS:
Students may contact their Regional Learning Centres or any of the following for further information:
College Academic Office- 0362194377, 0503899803; Whatsapp 0270316105
Department of Distance Education – 0302956122
SAKAI Hotline – 0303938855
Email- coeacademic@ug.edu.gh
Regional Learning Centres
CENTRE
CONTACT NO.
CENTRE
CONTACT NO.
Acc
0302 228 182
Takoradi

Tema

0312 023 476

0244 818 069

Bolgatanga
0382 022 315
Tamale
0372 02 2238

0244 22 0988

Cape-Coast
0332 132 100

0209 024149

Tsito/Ho
0303 938 851
Koforidua
0342 290 824
Wa
0392 022 189

0200 737 910

Kumasi
0322 023 726
Sunyani
0352 027 153
MyEduGist Team
If you have any question on this Post, kindly drop them in the comment section. I promise to get back to you as soon as possible.
Also don't hesitate to sign up for our Newsletters, like us on  Facebook, follow us on Twitter and Google+
(Visited 67 times, 1 visits today)