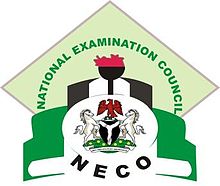 We are glad to inform the general public and all prospective candidates that the National Examination Council (NECO) has released the results of the 2016 June/July Senior School Certificate Examination (SSCE) result statistics. 88.51% of candidates got more than five credits, including Mathematics and English Language.
Click Here To Check 2016 NECO June/July SSCE Result
The Registrar and Chief Executive Officer of NECO, Prof. Charles Uwakwe, while announcing the results at the Council's National Headquarters in Minna, the Niger State capital, noted that there is a tremendous improvement compared to previous years.
The following are the points:
He said that 905,011 (84.54 per cent) of candidates got 5 credits and above in English Language while 812,846 (80.16 percent) got 5 credits and above in Mathematics.
He said the comparative analysis of candidates performance in the examination for 2015 and 2016 shows that there is one percent (1%) improvement in the general performance of candidates in 2016 (88.51%) as compared with 2015 (87.51%).
The analysis of candidates performance by State has Ekiti State recording the highest of 96.48 percent and Katsina State recording the least with59 percent.
He said that 1,022,474 candidates in Nigeria and other countries sat and wrote the examination out of 1,027,016 who registered.
He said that 43,905 cases of malpractice was recorded, and the number of schools involved in mass cheating as 194, adding that the results of candidates involved have been cancelled.
The Registrar said that the council was able to sustain its timely release of results at the stipulated time from the date the last paper was written.
Prof. Uwakwe called on candidates who sat for the examination to access their results on NECO Website.
Click Here To Check 2016 NECO June/July SSCE Result
MyEduGist Team
If you have any question on this article, kindly drop them in the comment section. I promise to get back to you as soon as possible.
Also don't hesitate to sign up for our Newsletters, like us on  Facebook, follow us on Twitter and Google+