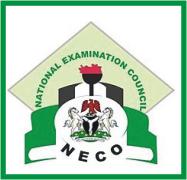 We are glad to inform the general public and all the prospective candidates that the 2018 National Examinations Council (NECO) June/July SENIOR SCHOOL CERTIFICATE EXAMINATION (INTERNAL) examination timetable is now available online. Starting on MONDAY 21ST MAY and ends on MONDAY 9TH JULY, 2018.
NECO (SSCE) 2018 June/July Official Timetable Online
MyEduGist Team
If you have any question, kindly drop them in the comment section. I promise to get back to you as soon as possible.
Also don't hesitate to sign up for our Newsletters, like us on Facebook, follow us on Twitter and Google+
(Visited 234 times, 1 visits today)