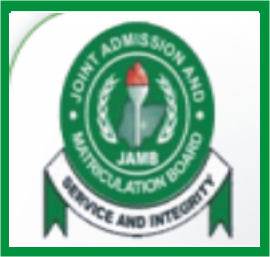 Joint Admission and Matriculation Board (JAMB) registrar, Prof. Is-haq Oloyede, announced this wednesday at a press briefing in Abuja that 1,606,901 results, out of the 1,718, 425 that registered has been released online.
The Joint Admissions and Matriculations Board (JAMB) is using this medium to announced to the general public and all the prospective candidates that over 1.6 million candidates result had been released out of the over 1.7 million candidates who sat for the recently concluded 2017 Unified Tertiary Matriculations Examination (UTME).
He also said that the results of over 80,000 candidates were deliberately withheld for various reasons, especially suspected examination malpractices.
Oloyede also said that the candidates' results were released within the 24 hours of each examination.
"Let me say that we released the results within 24 hours but if it is left for me I would have withheld the result until we clear all outstanding issues."
"However, I want to announce to you ahead of time that if I am in charge by next year, I will not release the results immediately until all the issues are resolved," he stressed.
"Anybody whose biometric could not be verified will be allowed to do the supplementary examination," he said.
"As at today, 640 candidates out of 1.7million candidates did not do biometric verification, reasons being that some fraudsters registered candidates across online.
He also lamented at the widespread examination malpractices across the country aided by guardians, parents, teachers and Computer Based Aptitude Test (CBT) centres.
Oloyede noted: "As at today, 640 candidates out of over 1.7 million candidates could not do their biometric verification and we told you what happened about registration distortion by these registration centres. In Abuja, a principal collected ₦8,000 each from their students to effect their registration but did not obtain their biometrics.
MyEduGist Team
If you have any question on this Post, kindly drop them in the comment section. I promise to get back to you as soon as possible.
Also don't hesitate to sign up for our Newsletters, like us on  Facebook, follow us on Twitter and Google+
(Visited 60 times, 1 visits today)