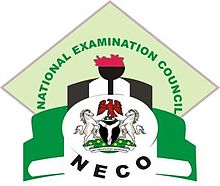 This is to inform all candidates setting for 2015 / 2016 NECO GCE November / December Examination that the exam timetable is out.

The timetable was design for candidates applying for SENIOR SCHOOL CERTIFICATE EXAMINATION: (EXTERNAL) NOV/DEC 2015
This timetable was released officially by National Examinations Council (NECO) Management board.
Please note that the NECO SSCE enternal examination has been schedule to START on MONDAY 26TH OCTOBER TO FRIDAY 4TH DECEMBER, 2015
USEFUL LINKS:
If you have any question on this article, kindly drop them in the comment section. I promise to get back to you as soon as possible.
Also don't hesitate to sign up for our Newsletters, like us on Facebook, follow us on Twitter and Google+
(Visited 1,076 times, 1 visits today)