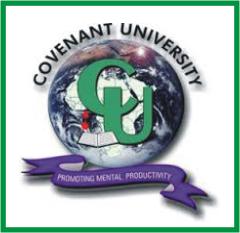 We are glad to inform the general public and all the prospective students that the Covenant University (CU) Postgraduate screening/interview exercise schedule for the 2016/2017 academic session is out and available online.
Covenant University (CU) Postgraduate Programme Screening Exercise is between July 26th – 29th, 2016.
The schedule for Screening/Interview Exercise for Covenant University Postgraduate Admission is as follows:
Date

College

Programme

July 26-27, 2016
CBSS
Accounting
Banking & Finance
Business Management(Business Administration, Marketing and Industrial Relations and Human Resource Development)
Demography & Social Statistics
Economics
Mass Communication
CLDS
Counseling
Education & Human Development
English Language/Literature
Political science & International Relations (International Relations, Political Science, Policy and Strategic Studies, Public Administration)
Sociology
July 28-29, 2016
CST
Architecture
Biological Sciences (Applied Biology and Biotechnology, Biochemistry, Biochemistry and Molecular Biology and Microbiology)
Biology
Building Technology/Construction Management
Computer & Information sciences (Computer Science and Management Information System)
Chemistry
Estate Management
Mathematics
Physics
CoE
Civil Engineering
Chemical Engineering
Electrical & Information Engineering (Information & Communication Engineering, Electrical & Information Engineering and Chemical Engineering) Mechanical Engineering Petroleum Engineering
NOTE: Sales of Covenant University (CU) Postgraduate form is still in progress till July 22, 2016 and the screening exercise is between July 26-29, 2016.
CHECK
Covenant University (CU) 2016/2017 Postgraduate Admission Form
MyEduGist Team
If you have any question on this article, kindly drop them in the comment section. I promise to get back to you as soon as possible.
Also don't hesitate to sign up for our Newsletters, like us on  Facebook, follow us on Twitter and Google+