We are glad to inform the general public and especially all candidates that participated in 2015 GCE November and December that the WASSCE result is out and it can now be check online www.waecdirect.org.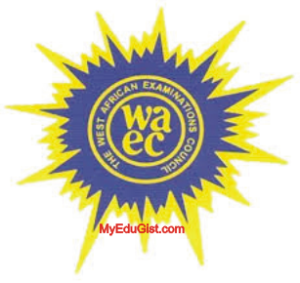 How to Check WAEC 2015 GCE Nov/Dec Result Online
To check your 2015 GCE WAEC Result online, you must have the following;
Buy WAEC result checking scratch card.
Get your PIN
Get Card Serial Number
Examination Number
Examination Year
Type of Examination
Simple Procedure to Check WAEC 2015 GCE Nov/Dec Result Online
Login to WAEC Official Result Checking Portal @ waecdirect.org.
Enter your 10-digit WAEC Examination Number.
(This is your 7-Digit centre number followed by your 3-digit candidate number eg. 4123456789)
Select your Examination Year as 2015
Select the Type of Examination (in this case NOV/DEC WASSCE (Private))
Enter the Card Serial Number found on the reverse side of your Scratch card.
Enter the Personal Identification Number (PIN) on your Scratch card
Click Submit and wait for the results window to come up
Lastly click print on the results window that pop up to get your Hard Copy
IMPORTANT NOTICE
You may encounter difficulty in checking your 2015 WAEC GCE result due to the number of traffic the website is receiving. Please if you are experience this problem, you can try checking it at night when the traffic will be less or you can just check your result via SMS and you later print it out online.
How to Check WAEC 215 GCE Result via SMS
For those students that are anxious to check there result online, but due to the large traffic on the website they could not check it, then they have the opportunity to check it via SMS with the short code procedure below:
In your sms box, Send SMS in the format below:
WAEC*ExamNo*PIN*ExamYear To short-code 32327 (MTN, Celtel & Glo subscribers)
For example: WAEC*4250101001*123456789012*2015
Note: Ensure you adhere strictly to the format above. There should be no space in the message.
Wait for your result to be delivered to your phone via SMS. (SMS Cost N30 Only)
Please don't forget to print out your Hard Copy result because you may need it for future references.
Also Check: 70.67% fail English, Maths in Nov/Dec WASSCE result
MyEduGist Team
If you have any question on this Post, kindly drop them in the comment section. I promise to get back to you as soon as possible.
Also don't hesitate to sign up for our Newsletters, like us on  Facebook, follow us on Twitter and Google+