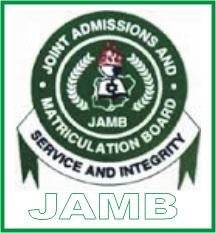 As we all know that the 2017 Joint Admissions and Matriculation Board (JAMB) have announced the commence of the sales of form start on Monday 20th March, close on Wednesday 19th April 2017 while registration closes on Saturday 22nd April 2017.
I think there are a lot of things which I have linked out only 15 for all the candidates that are interested in register 2017 JAMB examination.
Recommended Link:
Below are 15 things prospective candidates must know about this year's 2017 JAMB examinations:
The sales of 2017 JAMB Forms will be for only one month which is between March 20th 2017 and April 19th 2017.
All the interested candidates should be aware that JAMB Application Forms will be sold for ₦5,500. Which include registration fees, brochure, syllabus and reading text.
2017 JAMB Examination will be written between May 6th, 2017 and May 20th, 2017.
There will be no examination on May 12th 2017, due to the West African Examinations Council (WAEC) candidates that will be setting for Further Mathematics.
The CBT centres will be allowed to charge a token of ₦700 for the mock exams.
All the Direct Entry candidates should be aware that the application forms will be on sale from Sunday, April 23th, 2017.
Those who register for the JAMB Mock Examination should be aware that they will sit for it on April 8th, 2017.
Students awaiting results can write JAMB, but have their O'Levels ready at the point of admission.
Over 600 public and private centres had been approved for the conduct of this year's UTME across Nigeria.
The registration portal will be closed on Saturday, April 22th, 2017.
All interested candidates should be aware that no Association or body is permitted to run any mock examination on behalf of JAMB.
All registered candidate should NOT pay for Mock until JAMB assigns you to a CBT centre.
The exam is scheduled to start on 6th May to 20th May, 2017 (excluding May 12, 2017 because of Candidates sitting for WAEC's Further Maths Exam).
JAMB Management have setup a support platform which will now handle all requests pertaining to JAMB exams and applications. Visit http://support.jamb.org.ng to create a ticket.
The registration fee, once paid is non-refundable.
MyEduGist Team
If you have any question on this Post, kindly drop them in the comment section. I promise to get back to you as soon as possible.
Also don't hesitate to sign up for our Newsletters, like us on  Facebook, follow us on Twitter and Google+
(Visited 19 times, 1 visits today)